After purchasing a hosting account through ChristianWebHoster.com, you will receive a Hosting Welcome Email from us which contains our "nameserver" and you will need to update your domain name server to our "nameserver."
If your domain is registered on

 

DynaDot you should follow this tutorial to update the NameServer of your Domain to our NameServer.
1.

 

Open the DynaDot website and click on "Login". It will show you a login form.
2.

 

Enter the username and password of your DynaDot account and then click the "login" button.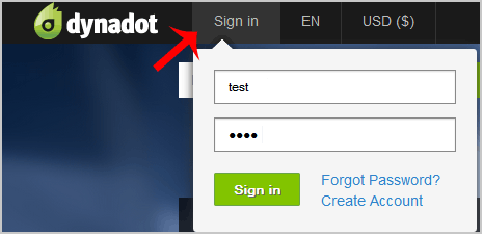 3.

 

After a successful login, select "Manage" from the "Domains" drop-down menu. 


4.

 

Check the box next to your domain name(s) and click on the "Name servers" icon.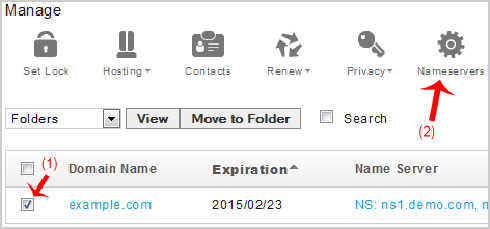 5.

 

Click on the "Nameservers" tab.
6.

 

To add new name servers, look at Option 1. Enter your two name servers in the provided text boxes (for example ns1.christianwebhoster.com and

ns2.christianwebhoster.com

, the exact nameservers to use will be provided to you in the Hosting Welcome Email). Once you have entered the nameservers please click the "Enter Name Servers" button to save your changes 

It may take anywhere from 12 to 24 hours for the nameserver changes you have made to take effect worldwid

e.

This is not something we have any control over, and the time it takes to fully propagate the internet varies depending on a number of factors.

Note:
For your current nameserver you need to check your Hosting Welcome Email. If you have lost the Hosting Welcome Email then please contact us and we will be happy to help you.