Additional Features
There are many other features with ChristianWebHoster.com
Prompt Setup
As soon as you have made a successful payment your web hosting will be activated. No waiting time whatsoever.
Support For The Latest Web Standards
Whether you need PHP, MySQL, CGI, etc, they are all included with our service.
346+ Auto-Install Scripts
All of our hosting accounts allow you to install your choice of any number of over 346 popular scripts spanning 25 major categories. These popular scripts include Wordpress, Drupal, Joolma, Magento, etc. and ar all installed in a few easy steps. Upgrading your software is just as easy, and is included free!
cPanel Included
All hosting accounts come with the latest stable version of cPanel. This makes it easy for you to manage features of your account, like email accounts, MySQL databases, email forwarding, cron jobs, FTP accounts, monitoring your web space and bandwidth usage, managing files, and much more!
Latest PHP & MySQL
We test all new versions to ensure they are secure and stable before implementing them on our servers. Your site's reliability is important to us. Our servers run the latest stable and secure versions of PHP & MySQL. We also implement strict security and firewall rules that protect your website from unwanted visitors 24/7.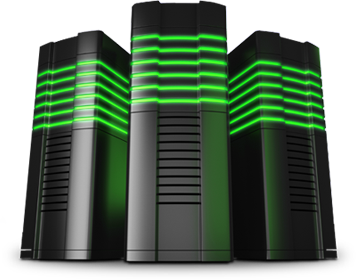 Features
Web Hosting Industry-Leading Features
Industry-Leading Control Panel
Fast MySQL Databases
Reliable & Fast Bandwidth
Auto-Installer For 346+ Popular Scripts
Web Security
Friendly 24/7 Support
No Overselling/Servers Not Overloaded
No Ad's or Pop-ups
No Setup Fees
Instant Activation Of Account!
Testimonials
Kind words from our valuable clients



Plans & Pricing
Tailored plans and pricing suits your needs
Features
Setup Fee: None
30 Day Money Back Guarantee: Yes
MySQL Databases: Unlimited
Sub-Domains: Unlimited
Email Accounts: Unlimited
Email Forwarding: Unlimited
Instant Account Activation: Yes
Friendly 24/7 Support: Yes
Features
Autoinstaller With 346+ Great Scripts (Wordpress, Jomla, etc.): Yes
PHP: Yes
CGI: Yes
PERL: Yes
Cron Jobs: Yes
Mobile Access: Yes
Streaming Video And Music: Yes
Industry-Leading Control Panel
One of the many features that elevates us above others in the web hosting industry is our dedication to giving
you
features for
free
that the rest of the industry charges extra for. For many clients, when they need to restore data they have lost or overwritten, it can be a time-consuming and costly process. With us, you simply choose from one of dozens of restoration points and restore your data from within your control panel, for
free
!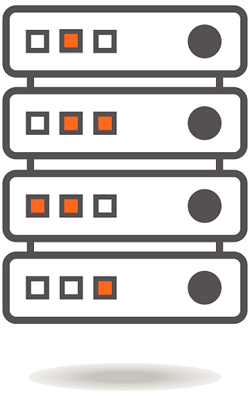 While it is always wise to have multiple backups of your data, sometimes things happen and you may need to restore your site to a previous time. While many hosts may have backups, they may not be easily restorable, and you may not even be given the option to restore them yourself. Even worse, the backups may be a week old, or older! Our system backs up your data dozens of times each day, thus allowing you flexibility in selecting which backup you choose to restore! Rather than use the slow and antiquated file-level backups that most web hosts use, we have incorporated an advanced block-level continuous backup system that is integrated into your control panel. Block-level backups have fewer performance issues, are faster and more efficient, and allow for more frequent and accurate backups. What this means for you is that you can restore backups yourself in a few clicks, and the backups will be fresh, not days or weeks old (unless you choose an older restoration point)! Most web hosts do not even offer a free backup and restoration service with their plans because backup restoration is a huge profit center for them, and they would rather charge you $50-100 for them to manually perform the service for you! With ChristianWebHoster.com, all backups and restorations are free and included with any web hosting plan you select from us! See how we are different from the other guys. Try us today!
Partners & Technologies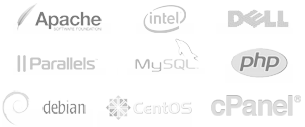 Scroll